Send the Gift of a Lifetime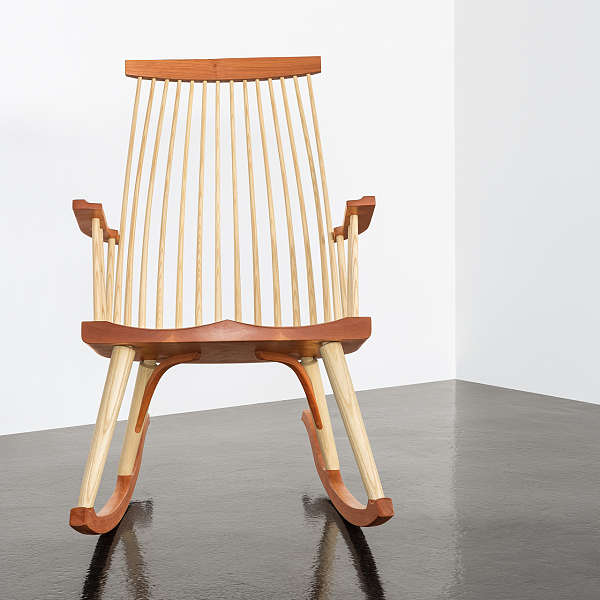 Available Now
On rare occasions, additional pieces are built and made available for immediate delivery to your home or office. This category includes some of our most popular pieces in limited quantities, signed and dated by the craftsperson who built it. All in-stock items carry our lifetime guarantee.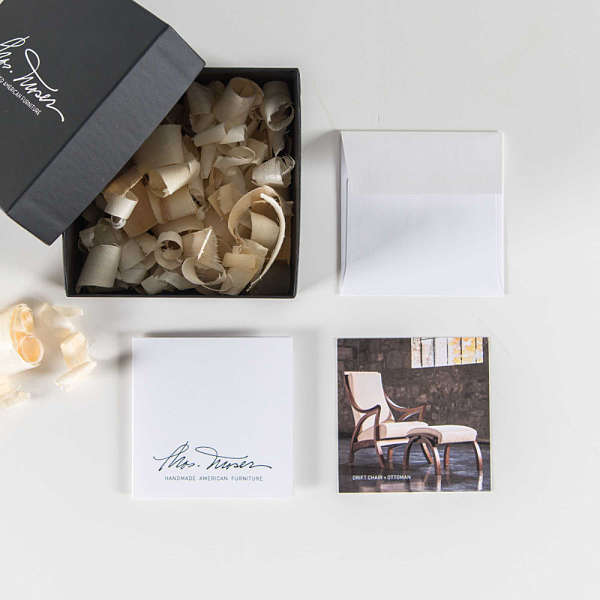 Made to Order
Every piece of our furniture is made by hand, one at a time. With a gift in mind, we will gladly send a beautifully boxed gift announcement — complete with wood shavings — to the recipient, letting them know the gift of a lifetime is being made just for them.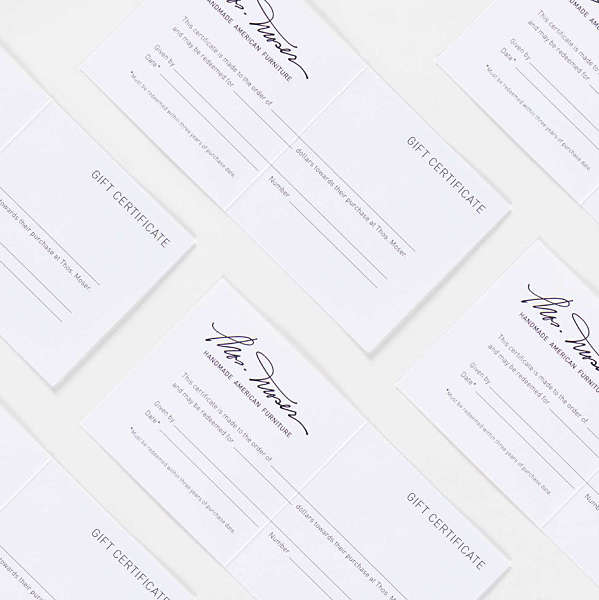 Gift Certificates
If you are having a hard time deciding which gift to send, a Thos. Moser gift certificate — of any amount — will allow the recipient to choose the perfect piece of Moser furniture for themselves.
The quality of pieces continues to amaze me. They are wonderfully designed and perfectly made. They are a continual and constant joy to both use and behold.

Carla W., Monroe, CT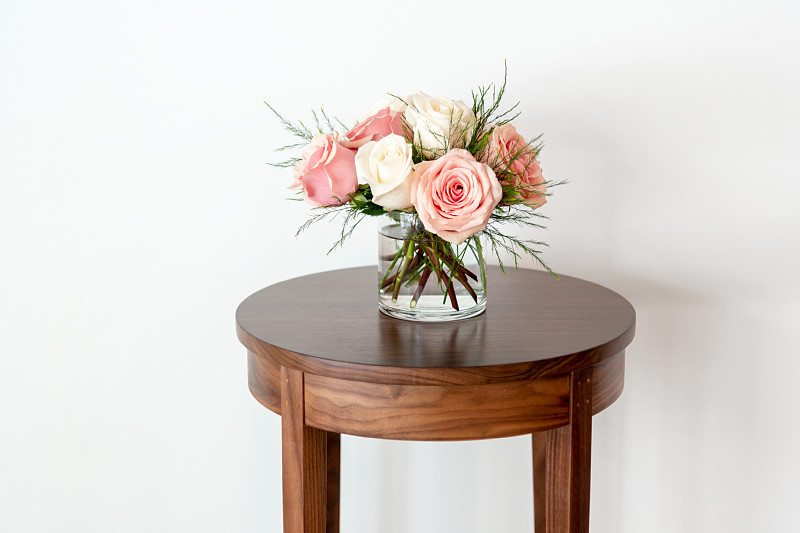 Fill your wishlist with modern-day heirlooms that will adorn your lives for years to come.