Nestled in the eastern foothills of the Blue Ridge Mountains, the Quirk Hotel by Hyatt takes its cue from the surrounding environs and Charlottesville's rich cultural and natural heritage. Perhaps one of the most intriguing features is a 6000 sq. ft. rooftop space that offers views of the city and the mountains. The Pink Grouse restaurant within the hotel is infused with the local terroir. It features a bright and airy space with culinary creations showcasing local produce and wines that elevate high-altitude mountain cuisine with a refined finish.
The art-driven boutique hotel reached out to Thos to complement the bold and approachable space. Moser and devise a custom dining chair to help create a comfortable refuge for locals and travelers that exuded warmth and welcoming space.

The interior of the dining room creates a stunning juxtaposition of the surrounding historic 19th-century homes. They selected the Cumberland Chair for its clean, modern lines and craftsmanship to bridge the two styles. Choosing a bold, blue upholstery for the seat cushion gave the chair a personalized touch, which would hold up to heavy use and be cleaned easily.

The design, natural material, and creative appeal fit perfectly into the hotel's décor, keeping the space a shade on the masculine side to match the rugged and earthy influence of the menu. The restaurant has found that the chair is truly comfortable as well as aesthetically enhancing the dining room. Most importantly, they've received many positive comments from their guests.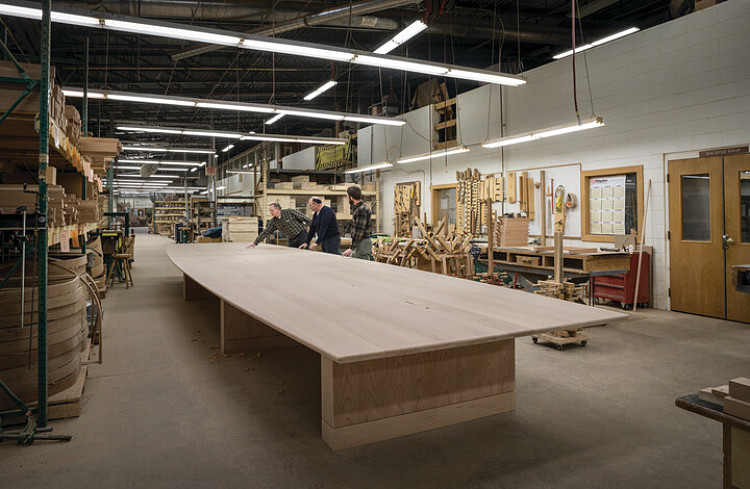 The most significant projects are born through collaboration and a willingness to push the limits. This is how we have crafted tables that span more than thirty-six feet long. Read how we have blended the art of handcrafted furniture with modern technology to create these one-of-a-kind tables.
Read More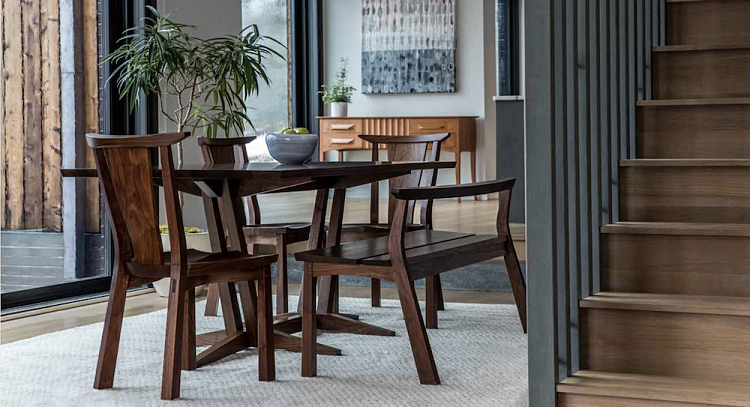 What's the best way to incorporate multiple wood species into the same room? We've put together a comprehensive list of the best ways to blend various wood species into your space.
Read More