Design Spotlight: Elizabeth Vallino
Interior photos by Bethany Nauert
Elizabeth Vallino traces her aesthetic formation to ballet class. This introduction to form, language, and culture was the beginning of a lifelong fascination with classical and old-world elegance. We sat down with her for a quick Q & A about her approach to incorporating the Continuous Arm Chair's classic look into her clients' modern interior.
This house has a strong personality, being designed by the fantastic Olson Kundig architectural firm from Seattle. It has a pretty limited materials vocabulary, mainly steel and glass. The home has an industrial, loft-like feel, with big glass doors looking out to a beautiful garden. I love how the organic shape and material of the chairs connect with the trees and grasses outside. I paired them with a custom-made table by a local company in Santa Barbara.
The clients who built this house had only a few things they wanted to keep from their previous home. One was this set of Thos. Moser Continuous Arm Chairs. I was thrilled, not only because I love this chair but also because I believe strongly in holding on to furnishings that mean something to you. I consider it my job to find a spot for beautiful, well-made things in any interior style.
One way to blend furnishings from different styles and periods is to keep the palette uniform. We mainly worked with a dark brown, ivory, cognac, and black palette in this project. This made it easy to incorporate the cherry dining chairs as they worked well in that color story. All the rugs are from Kasthall, a Swedish rug maker that offers the large checkerboard pattern we used for the main room.
Each thing we chose for the interior has meaning to the homeowners. We really designed together, and every detail was considered and discussed. I love finding a partnership with my clients, so the design becomes an adventure that we go on together, and the home becomes a portrait of the people who live in it.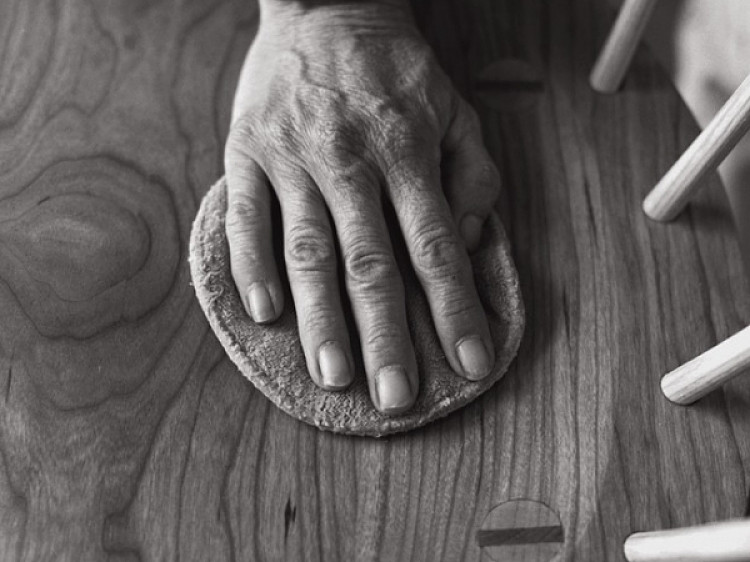 Care and cleaning for your wooden furniture is not a one-size-fits-all solution. To clean up the confusion, we sat down with Marc LaBonte, head of our furniture maintenance and installation department, and asked him the best way to care for and maintain our hardwood furniture.
Read More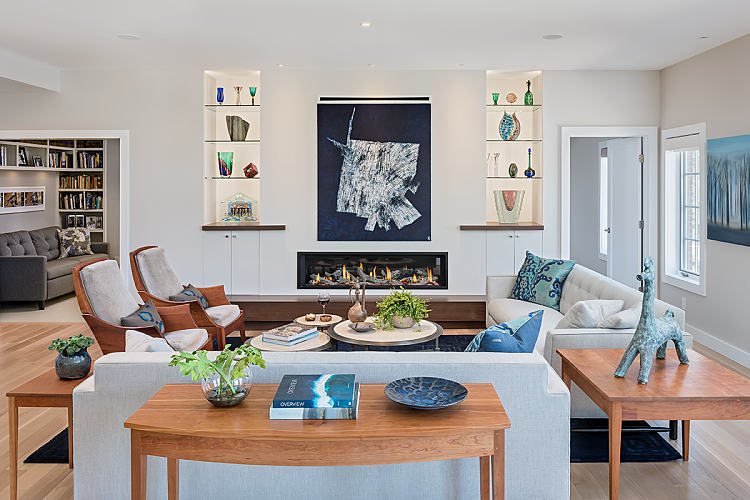 When a couple wanted to downsize they sold everything except their Moser furniture. We sat down with their designer, Marcye Philbrook, and asked her how she artfully designed and integrated elements of their existing Moser pieces to create a contemporary home.
Read More