Throughout our company's history, we have continually sought to push the limits of coaxing forms and designs from solid wood; we've discovered gentle curves, clean lines, a continuous arm, and a deep appreciation for natural materials that are finished in a way that allows the wood to develop a richer story over time.  
This tradition of exploring how forms can be shaped from solid wood drives us to discover and continue to create our new designs. Our latest accessory, the Omni Clock, is a nod to those traditional forms we first set out to create- rooted in functional utility and a celebration of the material. Inspired by Shaker designs, the clock features clean lines sculpted from solid North American cherry or walnut.  
As with all Moser designs- big or small, the respect for natural materials and craft is evident in every detail. The clock body is coaxed from a single piece of solid walnut or cherry and displays the beauty of nature's paintbrush- where ornamentation is derived from the pattern created by the individual tree's growth rings. Each design showcases the passage of time, forming gentle ripples radiating over the clock's convex center, displaying a topographical map telling the landscape's story.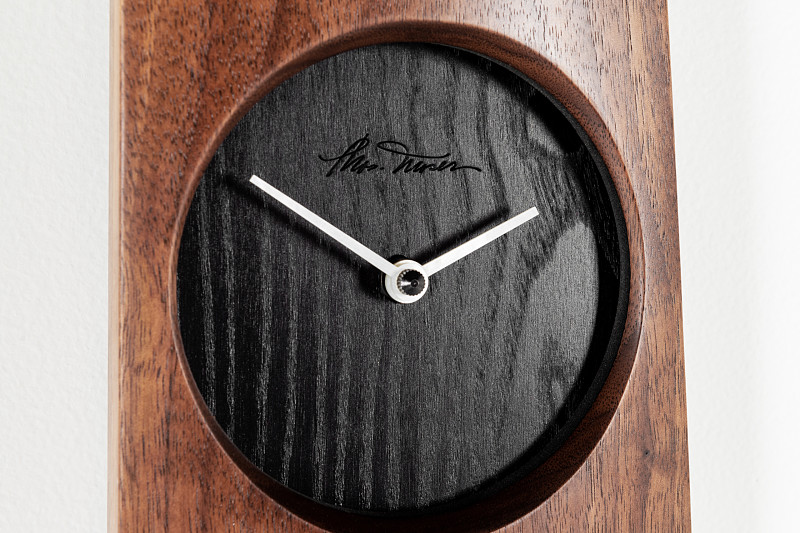 Our face dial utilizes contrasting ebonized ash, which features a laser engraved Thos. Moser Signature and creates the perfect stage for showcasing the hour and minute hands. Made from inlay Mother of Pearl, the gentle iridescence of the hands add a touch of panache and sophistication while honoring the elegant beauty of natural materials. As the hands gently wash over the face of the clock keeping steady time, they reflect the ambient light emanating the faint, multi-colored glow of this impressive moon-like material.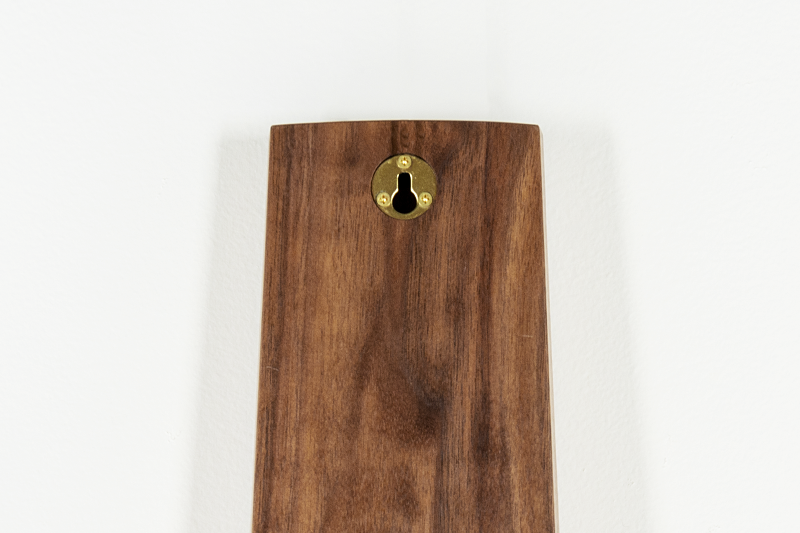 The details carry to the backside of the clock. The removable backplate conceals the battery and motor components. It is secured in place with solid brass screws that fit into brass inserts, maintaining a lifetime hold that prevents stripping the body's wood. In utilizing these components, we have created a backplate that can be easily removed and rests flush against the clock's body.  
The Omni Clock holds to our design philosophy, where nothing can be added, and nothing is taken away. In an age where we find ourselves continually surrounded by the glow of high-tech items, the more we develop a deeper appreciation for the beauty of simple and thoughtfully designed pieces. A solid-wood clock adds visual appeal to any room in the home or office tells a more in-depth story of a company that embraces the new but cherishes the old- which is indeed time-honored.