An AMerican Classic
Windsor chairs made their first appearance in America in Philadelphia around 1724. Over the course of the next several decades, the originally English form gained popularity and became a staple in American design. They reached peak popularity around 1774, when Joseph Henzey, a Quaker craftsman from Philadelphia and premiere Windsor chair maker was commissioned to make a set of Speaker's Chairs and a group of sack-back chairs for the newly built Carpenters' Hall. It was in these chairs that the delegates from the 13 colonies sat in when they gathered for the first meeting of the Continental Congress.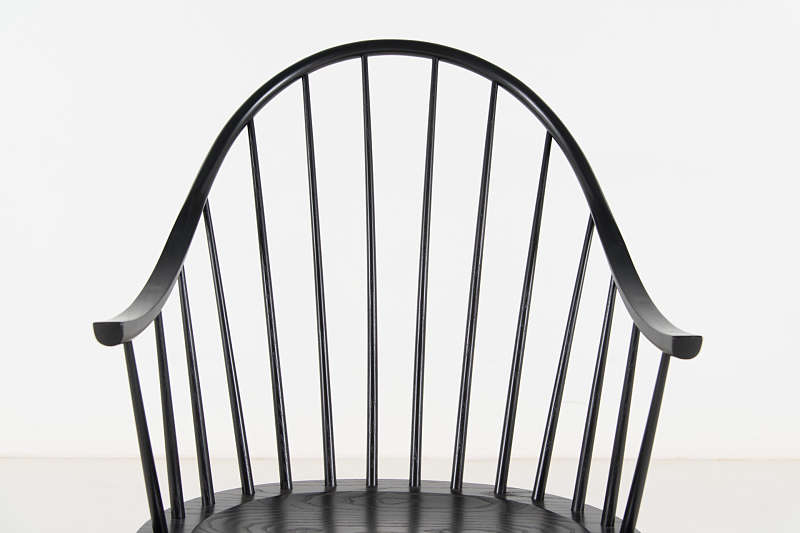 Since the beginning, Thos. Moser has had an affinity for Windsor chair forms. There are two approaches a craftsman can take when it comes to strengthening a chair: one is through mass, as in the case of a box frame chair akin to a Roman aqueduct; the other is through tension, as in the case of a Windsor chair, which is akin to a suspension bridge. The latter is visually lighter, elegant and in many cases stronger – although that is not immediately evident from its appearance.
In addition, when executed well, Windsor chairs rank supreme in terms of comfort. The sculpted seat, spindle back and legs of a Windsor chair are all separate elements, allowing the craftsman to assemble the chair in angles the best fit the human form. Box frame chairs that utilize a continuous piece of wood from leg to back often make some compromises in the way of comfort.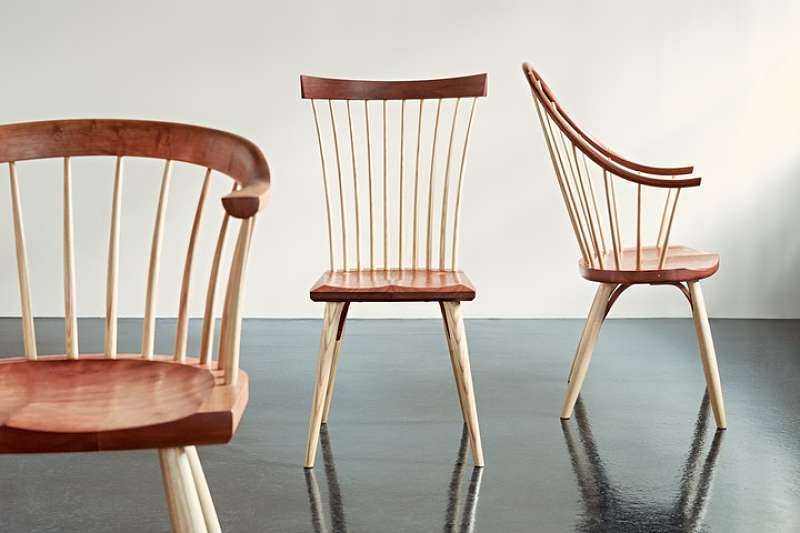 Since the 1700's, the Windsor form has taken up many variations across America. Thos. Moser sold its first Windsor style chair in 1974: the Thos. Moser Continuous Arm Chair. Today, this chair serves as an icon synonymous with the Moser name. Since the introduction of the Continuous Arm Chair, our portfolio has expanded to include several different iterations of the Windsor chair form.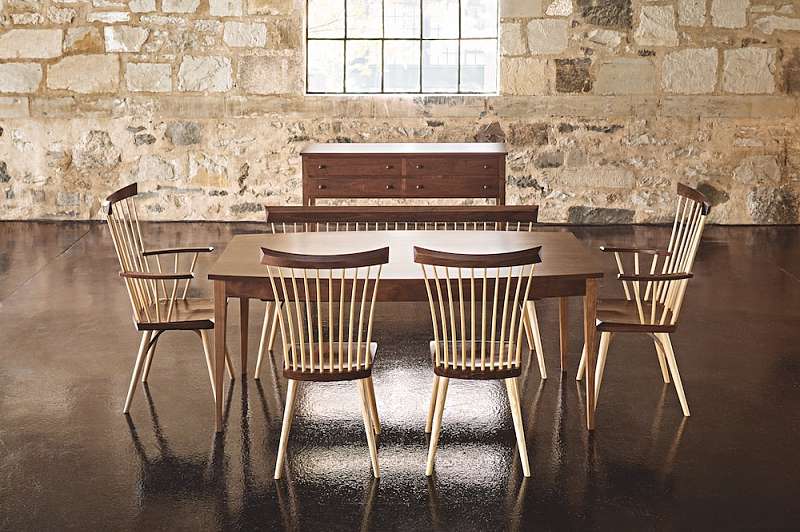 Our Eastward Chair is a play on the American Windsor Chair with a nod to the east. The striking fan back is reminiscent of the back of the Speaker's Chair. The Eastward Chair offers traditional elegance with a contemporary edge and is well suited for any home style.
Adapted from our signature Continuous Arm Chair, the Bowback Chair utilizes the same construction fundamentals, but with a smaller footprint. The continuous bow is constructed out of flitch cut cherry or walnut and laminated into a bow that arcs over eight slender ash spindles.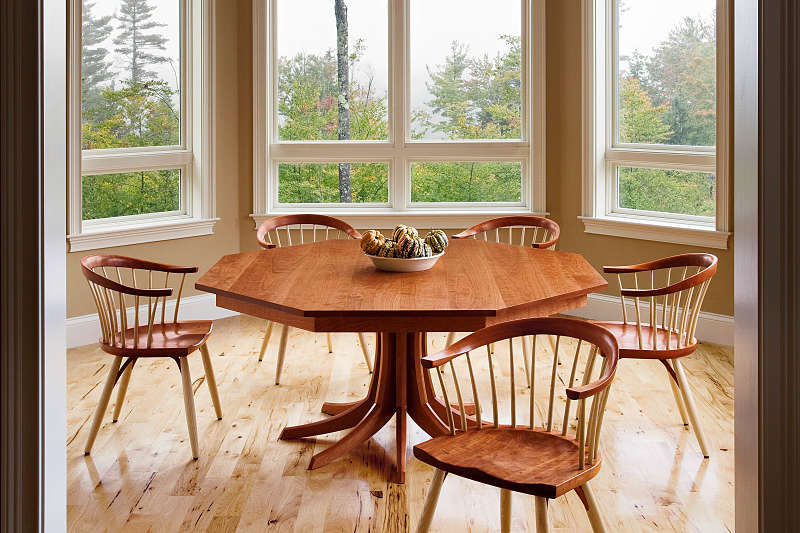 The Newport Chair was inspired by the low back Windsor chairs created for the Redwood Library in Rhode Island in 1764. The Newport Chair features a solid, steam-bent top rail held in place by a curving row of tensioned spindles, with wedged ash legs.