AMERICA'S CHAIR MAKER
Thos. Moser is proud to be selected by the Carpenters' Company to be the maker of this special, limited edition replica of an iconic chair in American history. The project began last winter when Cameron Mactavish, president of The Carpenters' Company had the idea to reproduce the chair to mark the upcoming 300th anniversary of The Carpenters' Company and the 250th anniversary of our Nation. To our delight, he selected us to be a part of this historic celebration.
We have had the distinct honor of crafting chairs for popes and for presidents – and now historians. Our master cabinetmakers have meticulously measured, shaped and constructed a perfect replica of the original Speaker's Chair used in 1774 at the first meeting of the Continental Congress. The first replica was presented to David McCullough on June 21, 2018, following the announcement of The David McCullough Prize for Excellence in American Public History. 
STUDYING THE ORIGINAL
The original Speaker's Chair on display at the Museum of the American Revolution was examined and measured for accuracy in shaping and construction.
HAND CARVED
The arm and crest rail of the chair are meticulously hand carved by a master craftsman to match the details of the original.
TRADITIONAL JOINERY
Mortise and tenon joinery is employed to provide long-lasting structural integrity.
COMMEMORATIVE ETCHING
The bottom of the seat is etched with a commemorative Carpenters' Company and Thos. Moser logo.
Speaker's Chair
Limited Edition REPRODUCTION
Celebrating a moment in history, Thos. Moser has crafted a limited run reproduction of the Speaker's Chair used at the first meeting of the Continental Congress in 1774. Each replica will be custom engraved with a commemorative etching. The chair will be available in two of our most popular hardwoods: cherry and walnut – with the option to add a companion footstool.
The Speaker's Chair is no longer available for purchase. Call for more information: 800.862.1973.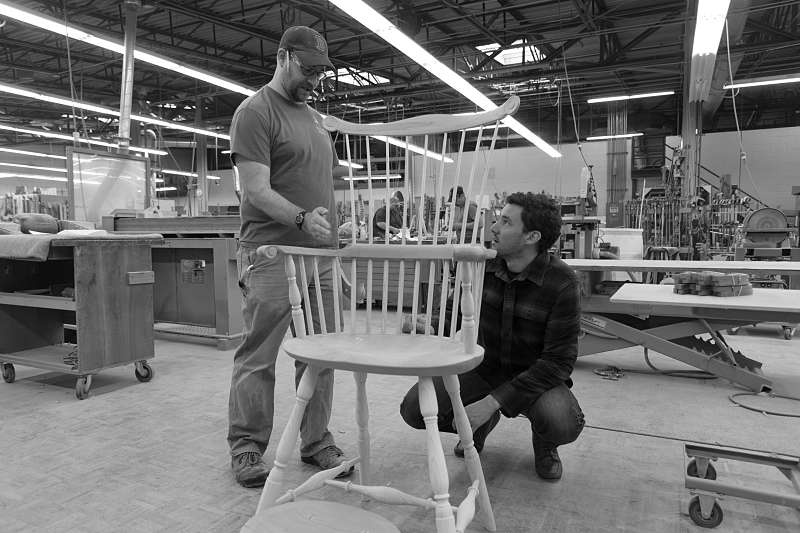 Master craftsman, David Maguire, and product engineer, Peter Basil discuss and examine the progress of the first Speaker's Chair replica.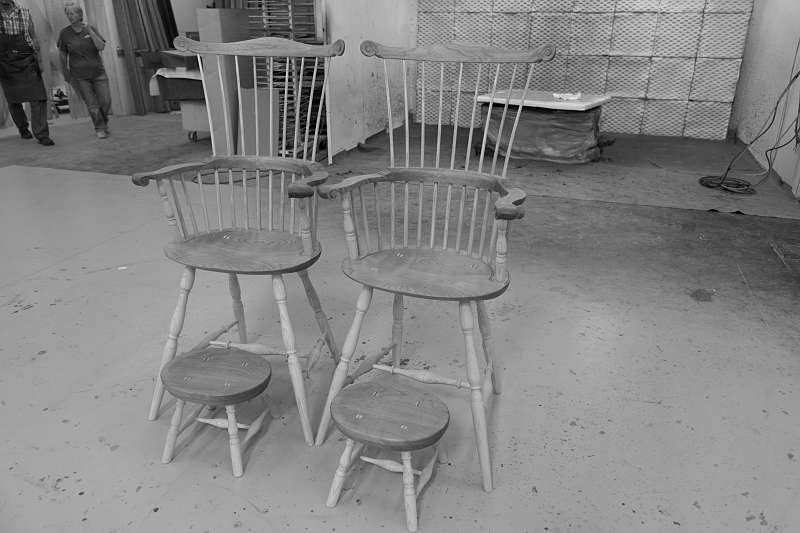 Own A Piece of History
Wood Species: Cherry, Walnut
Dimensions: 54″H x 27″W x 26″D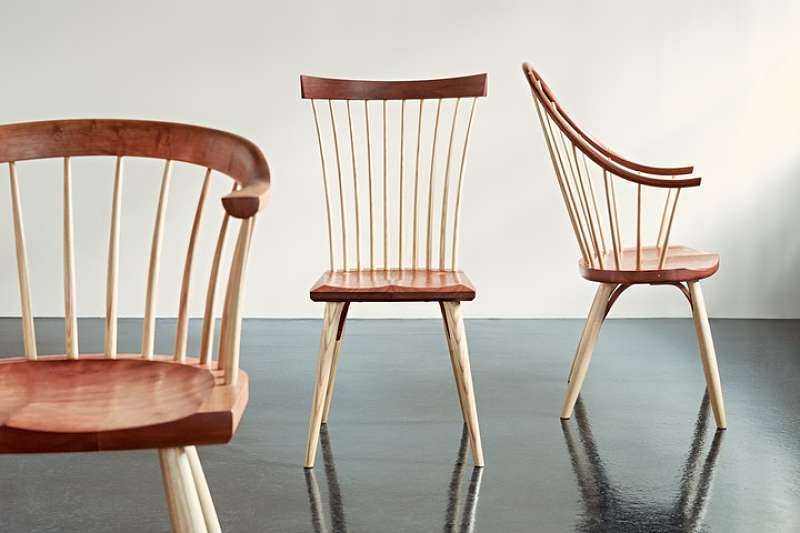 From the beginning, Thos. Moser has had an affinity for Windsor chair forms. Through the years, we've explored many iterations of this elegant chair from our iconic Thos. Moser Continuous Arm Chair to our Eastward Chair.