We make and sell fine American furniture, built by hand, from only the finest sustainably harvested North American hardwood. From the designs themselves to the masterful joinery and perfectly matched wood grain, every piece is exceptional. But it is the heart and soul of the craftsman that builds and signs each piece that gives it a spirit all its own. The signature on each piece is a testament to its quality, but it is more than that; it is a promise to its owner that every piece is unique and made to last a lifetime. We guarantee it.
We do our very best, right from the rough mill, to match every board so that each piece has the same grain, same texture, and same fullness of color.

Ian Trundy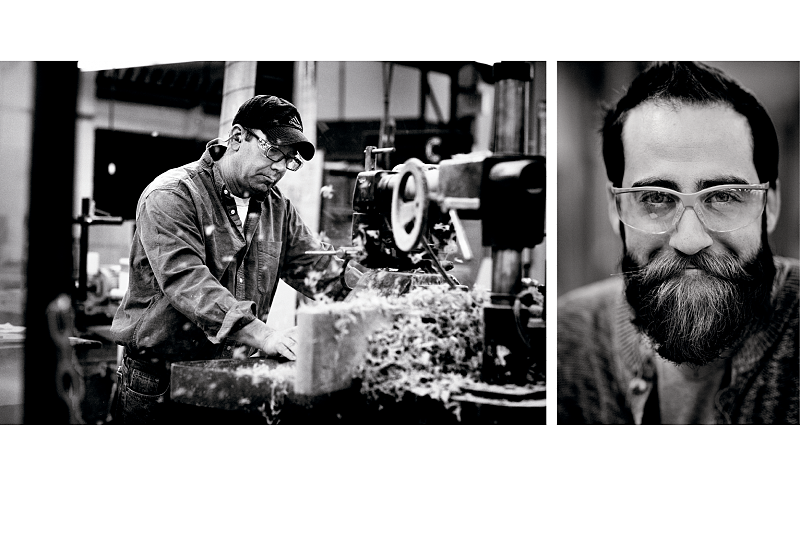 Our craftsmen celebrate the work of those who came before while carrying forward the Thos. Moser principles of usefulness and purity of design. It is this effort to advance the legacy of fine furniture building that has always moved our hearts.
While the craftsmanship of a Thos. Moser piece is complete when the ink dries on the maker's signature, the unparalleled beauty of the wood continues to evolve. Each piece is destined to live, age, and deepen in beauty long past the life of its maker. In our designs, we take care to anticipate the gradual deepening of wood's color over time, adding a richness and complexity that makes each piece unique.