Expert Tips for Picking the Right Upholstery
Selecting furniture at Thos. Moser is a truly unique and personalized experience for every customer. Each upholstered element in our dining and lounge chairs are specifically made to order. Our leather is carefully inspected for quality, guaranteeing that there are no significant blemishes or flaws. All fabric is hand-cut and then placed on the cushioning. This allows us to consider the orientation of the pattern, where the seams fall, and how the pattern repeats will look on the finished piece.
Early on, Thos. Moser furniture designs did not include any upholstered components, except for a few woven web seats on Shaker-inspired ladderback chairs. In the late 1980s, early 1990s, Tom Moser introduced dining chairs with upholstered seat cushions. During that time, we began our long-standing relationship with Knoll Textiles as our earliest preferred fabric was their luxurious and durable velvet. Upholstery choices have now expanded to include other premium quality fabrics from Knoll and other world-renowned textile manufacturers, including Brentano, Maharam, Pollack, and Robert Allen.
The Process of Fabric Selection
We sat down with a customer care team member, Glenys Sayward, and asked her how she helps customers select the fabric that's right for them. Sayward says she begins by asking the customer to describe their room and inquire about the colors of existing furniture, rugs, walls, and accessories. Once she and the customer are finished discussing the room, Sayward will ask the customer for a photograph of the room. "Having a photo helps, and although I love chatting with our customers, a picture really is worth a thousand words," says Sayward.
Each sales representative refers to our library of upholstery samples to select what best matches our customers' needs. Our fabric vendor websites offer even more options and sample services, allowing home delivery to our clients. Sayward prefers to work a little more directly, so she selects fabric samples from the onsite Moser library and packages them with a return envelope to create an easy process for the customer. "By doing it this way, I can better control the timing and appreciate the color nuances and textures of what I send," says Sayward.
Once the customer receives their samples, another conversation ensues. Sayward will explore how closely the samples hit on the right color and texture, essentially using them as a guide to hone in on what the customer needs. Once the customer has decided, their order moves into production to be built by our master craftsmen.
Customers also have the option of sending in their own material if they so choose. If this method is selected, our sales associates can advise the customer on the number of yards to send and the details of directing the fabric supply to our workshop in Maine. However, at Thos. Moser, our leathers and fabrics are under warranty against material defects for five years. Choosing the right upholstery can be challenging, but with Thos. Moser's experienced sales team, picking the perfect fabric is only one call away.
To read more information about our materials, click here.
Expert Tips on Fabric Selection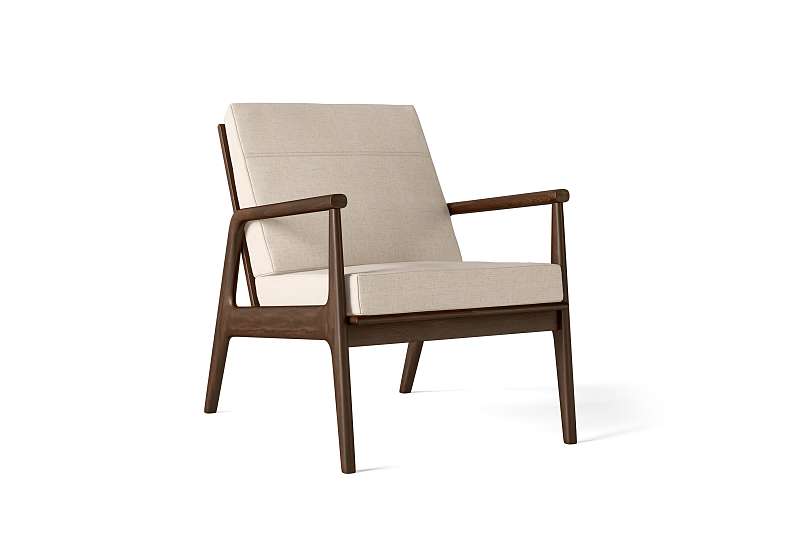 1. Consider the wood tone of the seating frames you will be using. Often, a fabric will include just a bit of the wood color to help it make a pleasing connection to the wood, and then everything "pops" or is at least complementary.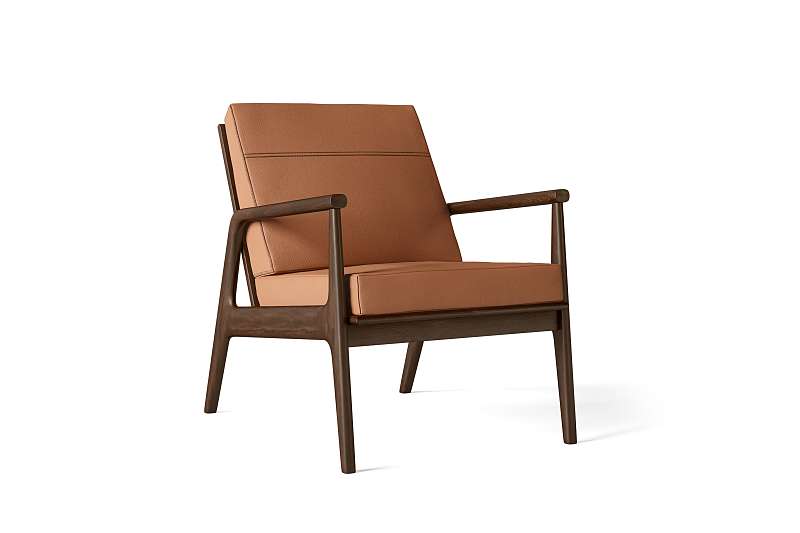 2. Place your selected fabric swatch near a piece of existing furniture or the rug in the room, and then walk back about 10 feet. Does the color have the amount of impact and coordination with the other items in the room that you would like it to have? Does a mini pattern involving multiple colors change to a different melded color at a distance? If so, do you like the effect?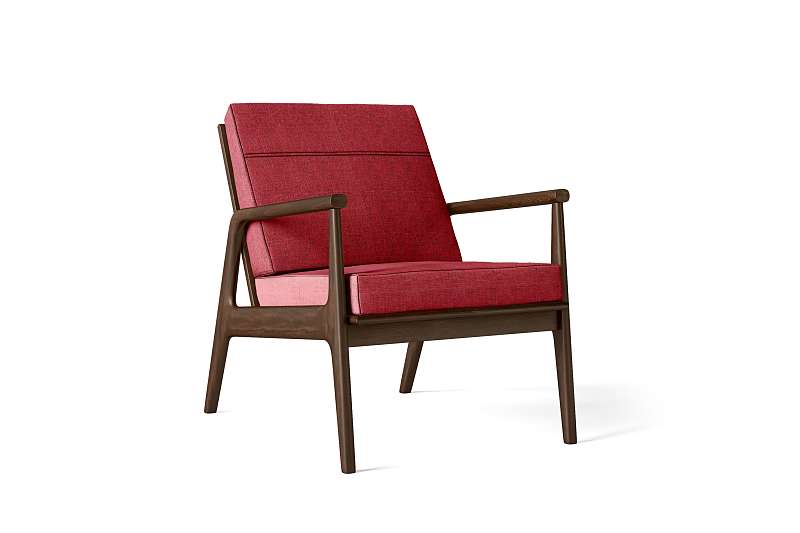 3. Is the fabric you are considering intended for medium or heavy-duty use? Take a look at rub ratings, as these are the fabric's measurements of resistance to abrasion and its ability to withstand surface wear from rubbing. A rub rating of 30K is acceptable, but if you can find a 50K or more rub rating, it will hold up even better.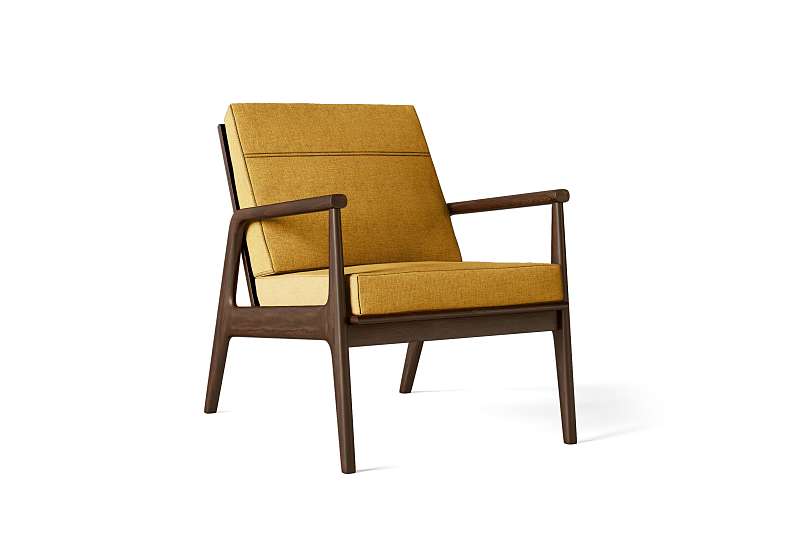 4. If you know your furniture will be well-used by pets and children, consider fabrics that can be cleaned with ease and that have a texture and color that will be more forgiving. There are many new fabric options that have been developed for hard use. Our staff can consult with our vendors to help you identify the best options.
With so many options available, we know choosing the right upholstery can be difficult. Our sales associates are well-versed in offering expert advice as they assist customers in the fabric selection process. Our team can identify excellent choices by recommending the right textures, durability, and colors to match or complement a room design. When you are looking for the perfect upholstered piece of furniture to add to your home, Glenys Sayward says, "the process starts with a conversation."